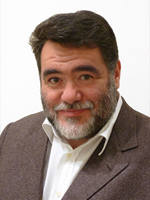 Kusnirovich Mikhail
Chairman of Supervisory Board of Bosco di Ciliegi Group
Mikhail Kusnirovich graduated from the Moscow Chemical Technical College in 1989. After that he worked for the IMA Press publishing house.
In 1991, he established the Moscow International House "East and West" and opened the first store in the Petrovsky Passage in Moscow in 1992.
Bosco di Ciliegi owns over 200 monobrand fashion stores, multibrand Bosco Family, Sublime by BOSCO watch and jewelry stores, ARTICOLI by BOSCO makeup and perfume stores, as well as cafes, restaurants and beauty salons.
He is actively involved in cultural and educational work along with business activity. He funds art exhibitions, supports well-known music bands and Moscow theaters.