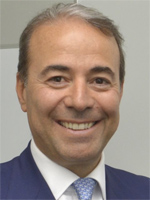 DI AMATO FABRIZIO
Chairman of the board of directors of Maire Tecnimont
Got diplomas in political science in Sapienza university, Rome, and in chemical mechanical engineering in Polytechnical university, Milan. President and mail shareholder of the group Maire Tecnimont.
He started his business at the age of 19 with 3 collaborators. Today the group Maire Tecnimont consists of 50 companies in 45 countries with recourse of more than 3.6 bln euros in 2018.
The company have created the largest gas cleaning plant in Abu Dhabi and recently have signed the largest contract in their history (3.9 bln euros) for the gas processing plant Amursky (Russian Far East). More than 9,000 people work in the group now.
May 2016 – order Cavalier of Labor (Italy).