Participant registration & welcome coffee
Reception
Opening ceremony and welcome speeches
Auditorium
Moderator: Marcello FOA, President, RAI (Italy)
Matteo SALVINI, Deputy Prime Minister of Italy; Minister of the Interior
Igor SECHIN, Presidente e CEO Rosneft (Russia). Reading of welcome speech of the President of the Russian Federation V.V. Putin
Federico SBOARINA, Mayor of Verona (Italy)
Antonio FALLICO, President, Banca Intesa Russia; President, Association Conoscere Eurasia (Italy)
Special session - Economy of Trust and Energy Security of Greater Eurasia
Auditorium
Geopolitics and economic development largely depend on the performance of the global energy market, i.e. oil and gas. What trends have we seen in this key global market, and how might this market change? What might be the consequences of these changes?
Moderator:
Igor SECHIN, President and CEO, Rosneft (Russia)
Romano PRODI, President, Foundation for Worldwide Cooperation; Prime Minister of Italy, 1996–1998, 2006–2008; President European Commission 1999-2004
Robert Warren DUDLEY, Group Chief Executive, BP
Michael HARMS, Executive Director, German Committee on Eastern European Economic Relations
Andrey KOSTIN, President, Chairman of the Board VTB
Ivan GLASENBERG, Chief Executive Officer, Glencore International AG
Jeremy WEIR, Chief Executive Officer, Trafigura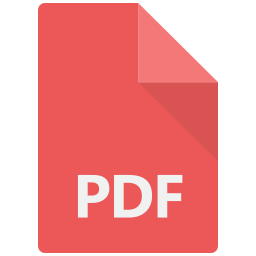 The speech of I.I. Sechin at the XI Eurasian Forum in Verona – Economy of trust and energy security of Greater Eurasia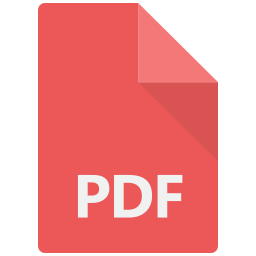 Michael Harms, CEO German Eastern Business Association – EU-Russia Economic Relations and Energy Security
Special session - Current geopolitics: risks and prospectives
Auditorium
Moderator: Alessandro CASSIERI, RAI PARIS – Bureau Chief (Italy)
Romano PRODI, President, Foundation for Worldwide Cooperation; Prime Minister of Italy, 1996–1998, 2006–2008; President European Commission 1999-2004
Session 1 - Current geopolitics and freedom of business
Auditorium
The world is going through a period of geopolitical tension that is currently showing little signs of fading. These tensions raise additional, and sometimes unwanted, economic and social barriers for trading nations. Various restrictions and protectionist tendencies replace a 'freedom of trade' model. In these conditions, political dialogue becomes especially crucial. It is very important to establish contacts between the EU and the EAEU, as well as between other regional associations in the Greater Eurasia region.
Moderator: Mark ENTIN, Head of the European Law Chair; Professor, MGIMO University; Ambassador of Russia to Luxembourg, 2012–2016
Alexander GRUSHKO, Deputy Minister of Foreign Affairs, Russian Federation
JIN Xiaoming, Honorary Chairman, Steering Committee of ITTN, Former Director of Department of International Cooperation China Ministry of Science and Technology (MOST)
Tatyana VALOVAYA, Minister of Integration and Macroeconomics, Eurasian Economic Commission
Alfred VON LIECHTENSTEIN, Chairman of the Advisory Board, International Peace Foundation
Stefano MANSERVISI, Director-General of the European Commission's Directorate General for International Cooperation and Development
Grigory RAPOTA, State Secretary of the Union State of Russia and Belarus
Alexander SHOKHIN, President, Russian Union of Industrialists and Entrepreneurs (Russia)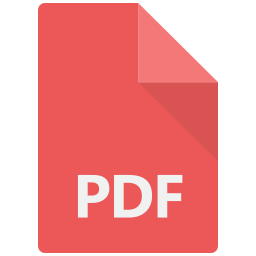 What is Geopolitics? Halford Mackinder, Nicholas J. Spykman
Session 2 - Business dialogue in Greater Eurasia
Auditorium
Business and government leaders will share their views on the prospects for progressive economic interaction from the Atlantic to the Pacific.
Moderator: Konstantin SIMONOV, General Director, National Energy Security Fund (Russia)
Marco ALVERÀ, CEO, SNAM (Italy)
Elena BURMISTROVA, Director General, Gazprom Export (Russia)
Mattia FANTINATI, Sottosegretario di Stato al Ministero per la pubblica amministrazione (Italy)
Veronika NIKISHINA, Minister of Trade, Eurasian Economic Commission
Ivan POLYAKOV, Director General of Interstate Corporation for Development
Sodiq SAFOEV, First Deputy Chairperson, Senate of the Oliy Majlis of Uzbekistan
HU Bin, General Manager of Songshan Technology Innovation Fund Management Co., Ltd.; Managing Partner of Haozheng Songyue Fund
Management Co., Ltd.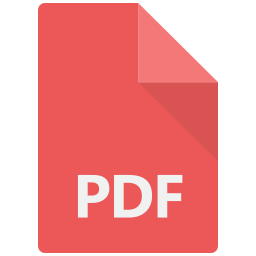 Выступление Генерального директора ООО «Газпром экспорт» Е.В. Бурмистровой на XI Евразийском экономическом форуме в Вероне Сессия 2: Бизнес-диалог в Большой Евразии
Summary remarks
Auditorium
Moderator: Alessandro CASSIERI, RAI PARIS – Bureau Chief (Italy)
Vladimir CHIZHOV, Permanent Representative of the Russian Federation to the European Union
Sergey RAZOV, Ambassador of Russia to Italy
Mehdi SANAI, Ambassador of the Islamic Republic of Iran to the Russian Federation
Antonio FALLICO, President, Banca Intesa Russia; President, Association Conoscere Eurasia (Italy)
24.10.2018
OLEG LUNDSTREM JAZZ ORCHESTRA AT TEATRO FILARMONICO IN VERONA
Artistic director: Boris Frumkin
Special guest: Marie Carne
Participant registration
Reception
Opening of the second day Session 3 - Eurasia's economy of the future. How is the financial sector evolving?
Auditorium
The financial sector is rapidly changing under the pressure of widespread new technologies and a turbulent geopolitical situation. How do senior managers in leading financial institutions view the trends in the industry?
One trend is certain: a quality change – in energy, mining, engineering, etc. – will be a necessary condition for the transition towards a new wave of economic development.
Moderator: Angelo TANTAZZI, President, Prometeia (Italy)
Vladimir CHUBAR, Chairman of the Management Board, Credit Bank of Moscow (Russia)
Alessandro DECIO, CEO and General Manager, SACE (Italy)
Mauro MICILLO, Head of the Corporate and Investment Banking Division of Intesa Sanpaolo (Italy)
Garegin TOSUNYAN, President, Association of Russian Banks
Henry B WON, Partner, Shanghai JZ Equity Investment Fund Management Partnership (China)
Andrey ZHUIKOV, Partner and Director REGION Investment Company JSC; General Director REGION Asset Management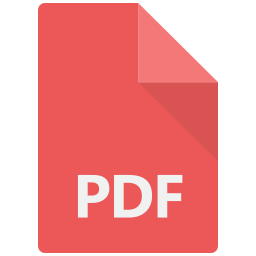 Vladimir Chubar CEO, Member of the Supervisory Board – Russian economy and banking sector:
great potential amidst challenges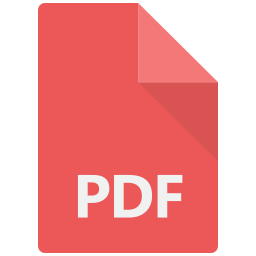 Garegin Tosunyan – FINANCIAL RESOURCES FOR A BREAKTHROUGH IN THE EURASIA'S ECONOMY OF THE FUTURE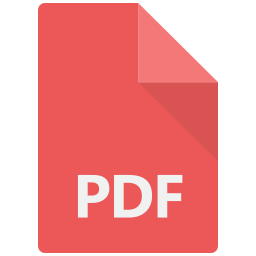 Dr Henry B.Won (Ying Wan) – Digital Europe. Monetization of art, reshaping the value of European Civilization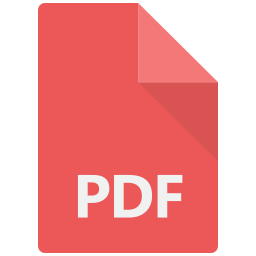 Andrey Zhuykov Parner REGION Group – EASTERN RESPONSE TO WESTERN PRESSURE
Session 4 - Business without borders between Europe and Asia
Auditorium
Business and government leaders will share their views on the prospects for progressive economic interaction from the Atlantic to the Pacific.
Moderator: Philippe PÉGORIER, President, Alstom Russia; Member of the Board, Association of European Businesses
Yuri ABRAMOV, General Director, Agency for Technological Development (Russia)
Christophe FONTAINE, General Director, IDEMIA; Chairman of the France–Uzbekistan, France–Tajikistan and France–Kyrgyzstan Entrepreneurs' Council, MEDEF International
Guy SIDOS, President – General Director, Vicat; Deputy Chairman of the Franco-Kazakh Business Council MEDEF International
Candice YANG, Lawyer and Chief Asia Strategist Weichai Group Eversheds Sutherland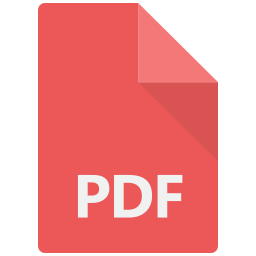 Yuri ABRAMOV – New Opportunities for Business in Russia – Expertise / Solutions / Partners / Investments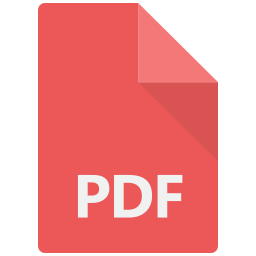 Candice Yang Esq. – Lawyer & Chief Asia Strategist – Eversheds Sutherland
Sessione 5 - The importance of infrastructure from the Atlantic to the Pacific
Auditorium
China, the EU, and the EAEU promote large-scale infrastructure development programmes. The best results and efficiencies will be achieved if their efforts are combined.
Goods need to be produced and delivered to markets. This creates new challenges in the use and development of transport, which becomes especially relevant in the case of Greater Eurasia.
Moderator: Javier Hurtado MIRA, Chairman Democrat Youth Community of Europe – DEMYC (Brussel)
Gregorio DE FELICE, Chief Economist, Intesa Sanpaolo (Italy)
JEONG Young Kyoon, CEO, Heerim Architects & Planners (South Korea)
Pino MUSOLINO, President of the North Adriatic Sea Port Authority
Mehmet ÖĞÜTÇÜ, Chairman, Bosphorus Energy Club (Turkey)
Giovanni TOTI, President, Liguria Region (Italy)
Arpad VASARHELYI, Managing Director, Rail Cargo Logistics (Austria)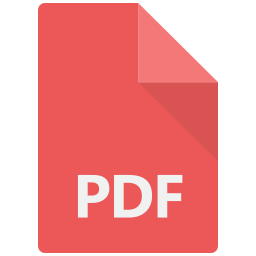 Gregorio De Felice – Chief Economist – Infrastructure Investments in the Great Eurasia: Opportunities for Italy
Session 6 - Innovations in agriculture and the agro-industrial sector
Auditorium
Achieving sustainable development in the agricultural sector is possible with the assimilation of modern information and communication technologies. The ways in which the sector has embraced digitalization, its transition to the model of land economies 4.0, and, finally, an assimilation of the sector's latest achievements will be discussed by the speakers during this session.
Moderator: Eugenia SEROVA, Representative in Russia, Food and Agriculture Organization of the United Nations (FAO, 2016–2018)
Evgeniy BABICH, Head of Information Technology Department, Ministry of Agriculture and Food of the Republic of Belarus
Gerardo CAFFINI, Co-founder, Caffini S.p.A. (Italy)
Paolo MARCHESINI, International Government & Industry Affairs Manager at Corteva Agriscience, Agriculture Division of DowDuPont
Sebastiano MUSUMECI, President of Sicily (Italy)
Dmitry SHAPOSHNIKOV, CEO, Agroinnovations
Oded SHOSEYOV, Full Professor, Robert H. Smith Institute of Plant Sciences and Genetics in Agriculture (Israel)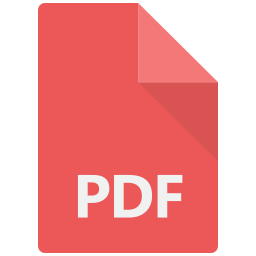 Gerardo Caffini, technical director of Caffini S.p.A. – ENVIROMENTAL SUSTAINABILITYAND AGRICOLTURE 4.0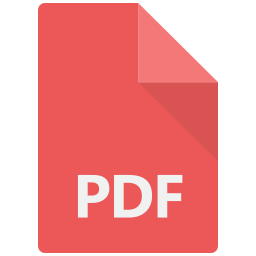 Dmitry SHAPOSHNIKOV, CEO, Agroinnovations – Global Milk Monitoring System (Find ID)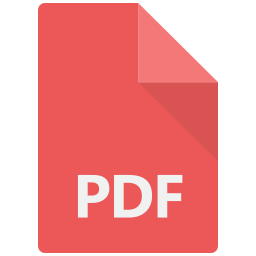 Paolo Marchesini External Affairs, Southern Europe – Corteva AgriscienceTM Agriculture Division of DowDuPont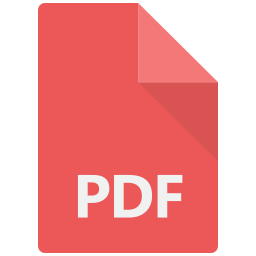 Prof. Oded Shoseyov – The Plant Age: Materials for the future
Session 7 - Innovation technologies as a vector of sustainable social and economic development
Auditorium
Technological developments in a variety of areas – digitalization, fintech in the banking sector, pharmacology, cybersecurity, etc. – are leading to revolutionary changes in the economy and everyday life. The assimilation of such innovations is becoming a necessity, but also creates new risks.
Moderator: Riccardo POZZI, OSCE Special Representative of the Chairperson in Office on Innovation Technology, Youth and Security
Marat AITENOV, Deputy Chairman of the Board Astana International Financial Centre
Chiara APPENDINO, Mayor, Turin (Italy)
Vartan DILANIAN, Country Managing Director, Accenture in Russia (Russia)
Salvo POGLIESE, Mayor of Catania
Alessandro PROFUMO, CEO, Leonardo (Italy)
Vladimir SHIPKOV, Executive Director, Association of International Pharmaceutical Manufacturers (AIPM)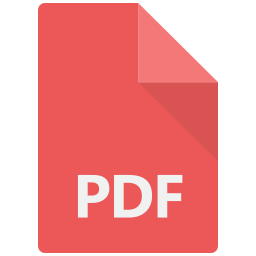 Marat AITENOV – Astana International Financial Centre – Unlock new opportunities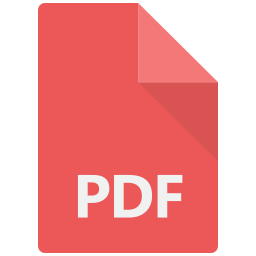 VARTAN DILANIAN – TECHNOLOGY IMPACT ON ECONOMY AND SOCIETY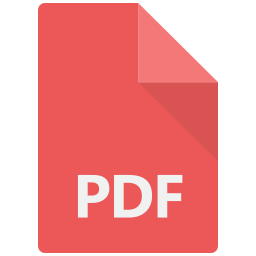 Vladimir Shipkov – Pharma innovations – new opportunities for healthcare & industry within EAEU
Closing remarks
Auditorium
Moderator: Luciano LARIVERA, Economist
Delgermaa BANZRAGCH, Ambassador of Mongolia to Russia (Mongolia)
John ZHANG, Secretary General, International Technology Transfer Network (ITTN)
Pasquale TERRACCIANO, Ambassador of the Italian Republic to the Russian Federation (Italy)
Antonio FALLICO, President, Banca Intesa Russia; President, Association Conoscere Eurasia (Italy)
Special session - Uzbekistan and Italy: major joint projects
Emerging Technologies for the Industrial Revolution: Hype Versus Reality
Today high technologies have an increasing impact on our daily lives and are reflected in almost all sectors of human activity — from medicine and education to agriculture, industry and services. Participants of the session will discuss what technologies are now at the peak of interest, and which can be dismissed.
Moderator: Giampaolo Rossi, Member of Board, RAI
Vyacheslav Makarov, Wargaming, Vice-president,
Россия
Oleg Artamonov, Unwired Devices LLC, General director, Russia
Dauren Toleuhanov, Digital Contracts Group, BrainPatch.io, Director, Kazakhstan
Stefanos Dimitriou, Wargaming, Lead VR/AR, Cyprus
Artyom Gavrichenkov, Qrator Labs, Technical Director, Russia
Pharmaceutical market of EAEU - trends, opportunities, perspectives
Pharmaceutical market of the EAEU countries is a promising market due to the high demand in innovative and effective medical solutions and medicines, a set of government measures aimed at developing the pharmaceutical industry in the territory of the EAEU, health system reform to increase access to modern medical technologies and drugs. In recent years, the EAEU member countries have made a significant progress in the development of the pharmaceutical industry due to the implementation of numerous programs in the EAEU states. For example, in the Russian Federation due to program "PHARMA – 2020" production competencies and facilities covering a wide range of medicinal products has been developed. The international pharmaceutical industry made a major contribution to the implementation of this program, invested more than 5 billion euro in this sector, and contributed more than 30 billion in country economy. Currently the program "PHARMA – 2030" is being developed. It has the aim of the R&D sector development, export orientation, research competencies. An additional impetus to the development of the regional market as a whole and its national segments is provided by the creation of a single market for EAEU medicines, harmonized with international standards, including ICH and EU, and currently being implemented by member states.
Introductory remarks:
Enrica Giorgetti, Director General, Farmindustria
Moderators:
Vladimir Shipkov, Executive Director, Association of International Pharmaceutical Manufactures (AIPM)
Koen Berden, Executive Director for International Affairs, European Federation of Pharmaceutical Industry & Associations (EFPIA)
Participants:
Dmitry Razhdzestvensky, Head, Division for Coordination of Common Market for Medicinal Products and Medical Devices Formation, Technical Regulation and Accreditation Department, Eurasian Economic Commission
Alexey Alekhin, Director, Department of the pharmaceutical & medical industry development, Ministry of Industry & Trade, Russian Federation
Gabriele Gori, Vice-President, Global Head of Audit and Quality Risk Management, GSK Vaccines
Vladislav Shestakov, General Director, FSI "SID&GP", Ministry of Industry and Trade, Russian Federation
Yury Litvishchenko, General Director,
Chiesi Pharmaceuticals LLC (RF)
Tatiana Smirnova, Government & Public Affairs Director, Sanofi Russia
Association Farmindustria speaker (TBC)
Representatives of industrial associations, pharmaceutical manufactures, developers, regulatory authorities, other stakeholders concerned.
Connecting Europe and Asia - Challenges and Opportunities for Europe
The past five years have witnessed serious steps towards more integration, connectivity and economic cooperation both within, as well as in between regions of the Eurasian continent.
In 2013 China's head of state Xi Jinping announced the revival in the 21st century of the ancient Silk Roads under Beijing's epochal "Belt and Road" Initiative (BRI).
A year later, the leaders of Belarus, Kazakhstan and Russia signed a treaty on the creation of the Eurasian Economic Union (EAEU), the first truly supranational organization in the post-Soviet space after the fall of the Soviet Union. After the accession of Armenia and Kyrgyzstan it is now second only to the EU in terms of integration depth. Over 50 countries from all over the world have voiced their interest in signing trade deals with the new union.
In 2016 Vladimir Putin and Nursultan Nazarbayev co-proposed a more extensive "Greater Eurasian Partnership" involving the EAEU, the CIS countries, China, India, Iran, and other interested countries and associations of the continent. Since then, the EAEU has been working on the creation of a network of free trade areas in the wider Eurasian space. The Eurasian Economic Commission (EEC) negotiated free trade areas with Vietnam and Iran (interim). More are planned with Singapore, India, South Korea, Cambodia and Serbia. As part of its conjunction with the Belt&Road Initiative, the EAEU signed a trade and economic cooperation agreement with China in May 2018.
At the same time, Brussels's actions in wider Eurasia seemed less coherent, picking up pace only this year, when significant trade deals were finalized with Vietnam and signed with Japan and Singapore. Then, in September the European External Action Service (EEAS) finally presented a joint communiqué on the EU's strategy for "Connecting Europe and Asia".
India is also interested in playing an important part in the emerging "Eurasian concert". As a major connectivity project it proposes the implementation of the international "North – South Transport Corridor" (NSTC). However, New Delhi, it seems, still has no clear cut vision for its engagement in the wider Eurasian continent.
In view of this, the participants of the panel session will discuss the EU's strategy in Eurasia, as well as the challenges and opportunities that more integration, connectivity and economic cooperation in the wider Eurasian space could pose for Europe, in particular with such projects as the Eurasian Economic Union, the Belt and Road Initiative and the North – South Transport Corridor.
The results and recommendations of the panel discussion will be published in a short policy paper.
Moderator:
Elia Bescotti, Vice-President, European Society for Eurasian Cooperation (ESEC), Austria
Gregory Jullien, Advisor, European Parliament, EU
Victor Shakhmatov, Head, Consolidated Analytical Section, Eurasian Economic Commission, EAEU
Matvey Navdaev, Advisor to the Head of the Federal Agency for Youth Affairs, Russia
Ingo Mayr-Knoch, CEO, WeBuildEurope.eu, Austria
Yuri Kofner, Research Assistant, Advanced Systems Analysis, IIASA, Austria
Praket Arya, Senior Research Fellow, India Foundation, India